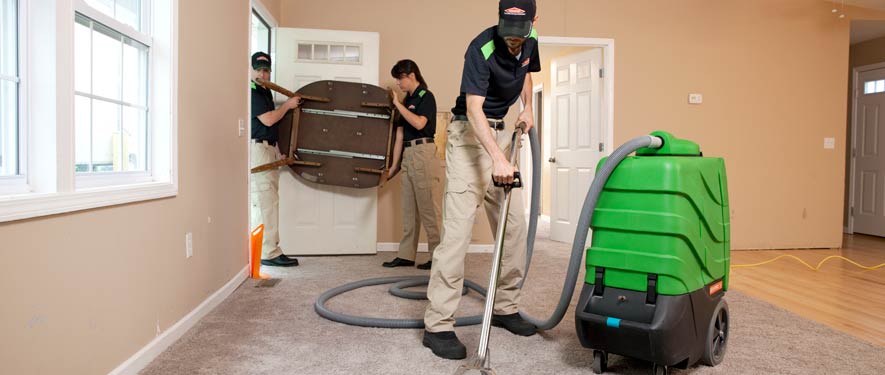 Residential Services
At SERVPRO our motto is "Faster to any size disaster."
In five words we say several things. First, our work is disaster restoration. Second, we are committed to speed and excellence. Our teams have a first-responder mentality and are committed to responding to damage 24/7 - 365. But finally, this motto says something about "size." Our teams respond to both commercial and residential needs. But, for the purpose of this moment, an emphasis on our residential work.
One of the constant difficulties homeowners face is finding a reliable service provider. You don't have to go far to hear the story, "I called a restoration team to look at my need, but they never showed." That's a problem because many businesses see no further than the moment. Our team at SERVPRO of Berlin / Williamstown is here for the long-haul and are committed to being a reliable partner to homeowners in our community as they find themselves with real restoration needs.
Our teams offer a variety of services, from reconstruction, to fire and water damage restoration, to professional cleaning services.
You can lean on your local SERVPRO team to help you in your time of need. Explore this site to learn more.
24-Hour Emergency Service
Faster to Any-Sized Disaster
Highly Trained Technicians
A Trusted Leader in the Restoration Industry
Locally Owned and Operated
Advanced Restoration and Cleaning Equipment
Residential Restoration Services
Fire, Water, and Mold Restoration are the cornerstones of our business. We are dedicated to being faster to any-sized disaster. Our focus on training ensures we have the expertise and skills needed to promptly restore your property right the first time. Our restoration services include the following:
Residential Cleaning Services
Life happens. Kids spill drinks, pets have accidents, and homes get dirty. We offer cleaning services ranging from air duct cleaning to removing biohazard contaminants. Our residential cleaning services will not only ease the burden of the constant maintenance of your home but will also create a safe,
clean, and comfortable living environment for your family. Our cleaning services include the following: